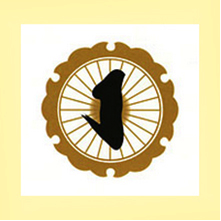 Datum:
Donnerstag, 28. Februar 2019 (09:00 -18:00)
Freitag, 1. März 2019 (09:00 -18:00)
Samstag, 2. März 2019 (09:00 -18:00)
Sonntag, 3. März 2019 (09:00 -18:00)
Montag, 4. März 2019 (09:00 -18:00)

Veranstaltungsort:
Marburg Shambhala Meditationszentrum
Lehrer/in :
Christie Cashman
Kategorie B

:
€
Early Bird: 225
A five-day Retreat for Scorpion Seal, Werma and Rigden ngondro practitioners with Acharya Christie Cashman
We warmly invite Scorpion Seal, Werma and Rigden ngondro practitioners to join us for a five-day urban retreat with Acharya Christie Cashman.
This retreat will be delighting in Ashe in its various aspects and applications.
Over the centuries, Vajrayana masters have expressed the diamond-like, luminous and empty nature of mind in a variety of ways. Knowing that words are inadequate, this nature is transmitted directly from teacher to student. Through the Shambhala terma teachings of the great Dorje Dradül, this inexpressible primordial wakefulness became known to us as Ashe.
Ashe is multifaceted, like a jewel. We offer this retreat to practice and study Ashe from a variety of perspectives. Ashe is transmission, and it is also our human life-force and birthright. Its nature is gentle like a pigeon's heart, but it's also a weapon that cuts through fear and self-aggression. It is vast and transcendent, but can also be a calligraphed as a symbol of authenticity. It can be invoked, and yet it is already present. It is the essential wisdom that resides deep in the human heart, and it also expresses itself as the radiant power of social transformation.
---
Open to practitioners of Rigden ngondro, the Werma Sadhana and all Scorpion Seal levels.
Personal interviews will be offered along with discussion groups for each level of practice.
The retreat will include practice sessions of Vajrakīlaya and White Tara, wrathful and peaceful practices that work with overcoming obstacles during difficult times. Lungs will be given for both practices. We will provide the Vajrakīlaya text by Mipham Rinpoche and please bring the White Tara sadhana by the Sakyong, if you have it.
This program counts toward all group retreat requirements - Rigden ngondro, Werma or SSA.
Prerequisites: Sacred World Assembly

The program is taught in english (with german translation, if needed)

Acharya Christie Cashman first studied the dharma with Suzuki Roshi at age 18, while attending the University of California at Berkeley. In 1971 she entered the Shambhala Buddhist path with Trungpa Rinpoche in Boulder, dedicating herself to intensive study and meditation retreats. She taught a full range of courses from meditation intensives at Naropa University to Vajrayana sadhana classes. She was employed within the Shambhala administration for 17 years while working closely with Chögyam Trungpa Rinpoche on teaching, curriculum design and implementation.
When Christie moved to Nova Scotia in 1987, she spent a good part of each year in solitary retreat to delve further into the Shambhala terma tradition and vajrayana practices. During that time, she worked in the areas of environmental protection and dispute resolution before serving as the Executive Director of Shambhala Training from 1999 to 2003. In 1999, Sakyong Mipham Rinpoche appointed Christie as an acharya, thus beginning a life of traveling and teaching.
Today Christie is chaperone to the Sakyong's core text on Vajrayana practice of visualization, which enriches the journey of students walking the sacred path of pure appearance. As a Werma Acharya, Christie assists the Sakyong in teaching Scorpion Seal Assemblies. Christie and her husband live in Halifax, Nova Scotia.
Price
The cost for the program is € 290,- with early-bird-discount until DEC 30, 2018 of € 225,-. For financial aid please contact the contact person. No one will be turned away for lack of funds!
Transfer money to:
Volksbank Mittelhessen: IBAN: DE16 5139 0000 0016 5055 01 BIC: VBMHDE5F
The early-bird-discount of € 225,- must be received on Dec 30, 2018; (don`t forget to register online too)
Accomodation
We recommend to arrive the evening before!
For rooms in hostels, hotels, private etc. from € 25,- upwards please check www.stadtlandlahn.de search criteria: i.e.: Privatzimmer>Marburg>Merkmal: stadtnah.
You also can book directly at the Youthhostel and mention that you are participant of Shambhala Marburg. www.djh-hessen.de/jugendherbergen/marburg/ Fon: (49)66421-23461.
Quite low price rooms you find at: www.hostel-marburg-one.de from € 18,- upwards. No single rooms.
In urgent cases we will also provide limited hospitality in the sangha.
Please register online, here:
When you login on the left, your data will be filled in automatically.
Please mention your level of practice in the field "Bemerkungen" ("notes").
After typing in the reCaptcha letters into the red framed textfield click the button "Abschicken" ("send").